A popular author who was also a very wise man gave me some great advice when I was a youngster- 'Write down and collect everything because you'll use it one day'. So, after twenty plus years I present part of the fruit of my lifelong endeavours – a personal glimpse into a collection of ads that in various ways have frightened the shit out of me. And in what better style than one of them lists that everyone loves doing? Thanks Mr Marsden.
 1. Gambler's Help
Not your typical nomination for terror but what scares the bejesus out of me is not only the little smartarse's total disregard for legal fish size but the fact that he smugly poses with his killing while Daddy looks on proud as a problem gambler that just won the jackpot at the local pokies. Sure, dad might not being playing the pokies anymore but that doesn't mean his dopey looking son gets a license to gamble with the fisheries department and their catch sizes. Sickening.
 2. Chandon
"OK, look around for any witnesses and creep up behind him while gripping the bottle like you're going to belt his brains out. Now, think about the bad things he did". Unnerving.
 3. Gillette
Obviously at Gillette HQ they believe their product looks better if the celebrity holding it has a claw hand. Ghastly.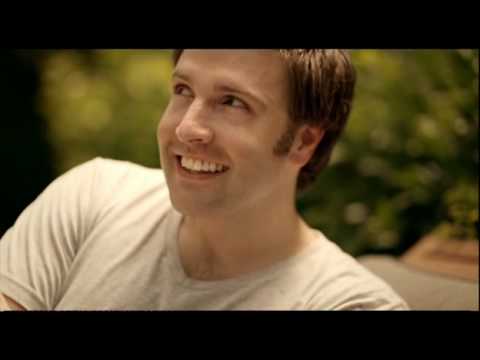 4. Kinder Surprise
You have to hand it to the marketing team for the mountains of coke they must've gone through to not only think this was suitable for television but that it wouldn't freak everyone the fuck out. "Our idea is to have a paedophile creep up to the back window when the little girl's mum is out. He'll then try and woo her with chocolate. We'll then cut to extremely awkward scenes which clearly have only one outcome". Creepy.
5. Little Big Planet
On a positive note the Kinder Surprise marketing team did get another job in marketing after it. Alarming.
 6. Cosmetics
She doesn't look 27 she looks like a fucking psychopath. Chilling.
 7. Realestate.com.au
Guys, it could be an idea to move the machine gun for the rental shot. Weird.
8. Be Naughty
If there is a more frumpy, plain, unsexy and ill-conceived 'naughty singles' ad I'll eat my hat. Terrifying.
 9. STA Travel
-"We want women to travel on European trains, but they're afraid of travelling by train alone and would probably prefer to be on a packaged tour where they feel safe, so what do we do?"
-"I've got it. We take a photo of a vulnerable looking girl being lead to her death along a lonely desolate European train track. We'll even blur it and stuff for added terror".
Bizarre.
 10. Club X
One of the most spine and pants tingling things about this is that Club X actually has a loyalty scheme for trade ins. Besides magazines what are people who treat their bodies like an amusement park actually trading in? And if people are at a stage where they are earning serious loyalty points at their local Club X then I do believe that humanity has just been blessed with the most perfect example of winning and losing at exactly the same time. Crawly.
11. mamamia.com.au
When they're not taking advantage of and hashtagging child abuse cases for clicks on their site and using mumsy wumsy language they're giving the right wing shock jocks a run for their sponsored money with their cash for comments. It simply is the stuff of nightmares. Blood curdling.
I pray the ghoulishness and depravity wasn't too much for you to bare.